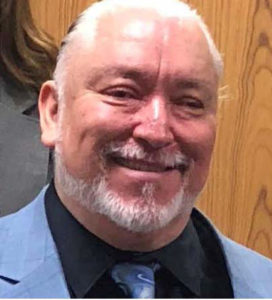 Joe Martinez has lived a life that could be befitting of a movie. From his humble urban beginnings in San Pedro, California, to his challenging youth, to his rise as an executive star, and finally his arrival as CEO and founder of ADA Supreme, Joe has never been one to quit, even when the going got tough.
His first test came on August 23, 1977, when he experienced a catastrophic surfing accident that nearly took his life. Joe suffered devastating injuries to his spinal cord and his first post accident surgical neck fusion attempt mysteriously rendered him legally blind in his left eye. Consequently, he has depended on a powered wheelchair for mobility throughout his life.
As a disabled young man, Martinez struggled to find his place in the world. He also searched for a way to support himself with his costly health care. From the time he was a young boy, Joe had an entrepreneurial spirit. So, he looked to the real estate business as a solution.
Unbeknownst to him, his innovative methods landed him in trouble with the law. Joe comments about that chapter in his life, "Today, it is known as flipping property, but thirty years ago my technique of buying and selling homes was not acceptable to the authorities of the day and I paid dearly for it."
Joe next looked to the law for answers, as he wondered what his rights were. So, he studied Civil Rights Law at the Blackstone School Of Law – Dallas, Texas. While Joe did not receive a JD degree from Blackstone, his studies reached a level equivalent to or even greater than that of a Juris Doctor degree.
Armed with this knowledge, Martinez was determined to make something with his new life as a quadriplegic. He states, "God gave me yet another chance to use my life for doing good, for a higher purpose. I learned that instead of seeing my accident as a setback, I could see that my life with disability is actually an opportunity to do important work in the world."
At the time of Joe's injury, the struggle for Disability Rights was being fought on the streets of America, laying the groundwork for a future transformation to society. The beginning of that transformation arrived with the passage of The Americans with Disabilities Act (ADA). President George H.W. Bush signed the ADA into law on July 26, 1990.
Joe's transformation began when he found his calling: to promote the ADA principles of equality, accessibility and freedom. He educated himself as much as he could and aligned himself with experts.
The next step for Martinez was to pass his knowledge on. He began with consulting businesses within his community and serving more diverse and bigger clients as time went on. Under Martinez Merchants USA, Joe educated businesses on the ABCs of the ADA and how to be in compliance to avoid heavy fines and expensive law suits. And, at Loyola Marymount Law School, he taught first year law students Civil Rights ADA law.
For decades, Joe Martinez has worked alongside attorneys, entrepreneurs, corporate leaders, designers, executives, engineers, architects and government personnel continually increasing his grasp of the intricacies of ADA law.
As a senior executive, he has handpicked the best  CASp and WCAG. 2.1 certified subcontractors and seasoned and professional ADA coordinators. When working with companies to ensure compliance, Martinez has saved them anywhere from thousands to millions of dollars in fines and lawsuits.
Joe has also worked in the entertainment and professional sports industries as a consultant, producer and manager. In media production, he has experience as an on-camera talent and editor.
In 2017, Joe's life story was captured in the documentary film Freedom to Roll that also chronicles the ongoing struggle for disability rights in America. The ADA serves not only as a backdrop for the documentary, but as the mission that drives Joe Martinez and his ongoing projects.
Since production of Freedom to Roll, Mr. Martinez has assembled a dynamic team of individuals and partnerships to launch the trail blazing, B2B Access Advisor, worthy of its name, ADA Supreme.
Joe sums it up this way, "At ADA Supreme, we work to remove the barriers that separate businesses from people with disabilities… to benefit both parties and to benefit everyone. This ensures accessibility, freedom, good will and prosperity for all."