Director of Website Compliance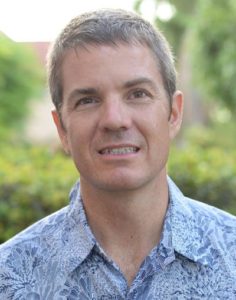 Trip Rems serves as Director of Website Compliance for ADASupreme™. He has been involved with the Internet since its humble beginnings in the early 1990's when it took a phone line and a lot of patience to connect to the world wide web.
"The Internet has come a long way since it first started. Today, it's a part of our daily life. That is why we must strive to ensure that people who are living with disabilities have equal access to the Internet universe," says Mr. Rems.
Since the early days of the web, Trip has become an expert in website design and  development, programming, and website accessibility. And, as a result he is adept at HTML, CSS, JavaScript, PHP and other web languages.
Mr. Rems brings a wealth of experience in the disability and technology fields to ADASupreme™ — having worked for the Center on Disability Studies at the University of Hawaii at Manoa for over 14 years. He has helped numerous state agencies achieve compliance with accessibility regulations and laws (i.e. Section 508): including the Hawaii State Disability and Communication Access Board (DCAB), Hawaii State Department of Education (HI-DOE) and the Developmental Disabilities Division (DDD).
He also helps local business and non-profit organizations by providing training and professional development. In addition, Trip provides technical assistance and direct support to promote awareness of accessibility issues and to build organizational capacity for accessibility.
Besides his duties at ADASupreme™, Trip Rems is President and CEO of Aurora Design and Consulting in Honolulu, Hawaii. Aurora specializes in website and document accessibility, accessibility training and compliance.
When he is not surfing the Web, Trip enjoys surfing the South Shore of Oahu, spending time with family and friends, playing hockey and relaxing at the beach.